Windows are one of the most important parts of any home. They allow natural light to enter the interior space, allow you to see the outdoor view, and accentuate your home's overall aesthetic. They also provide ventilation and insulation from outdoor temperatures, which helps lower the energy bill.
That's why, when searching for a window contractor near me, you want to choose someone who'll get the job done right. After all, this project requires specialized knowledge and skill.  
This article discusses seven considerations to help you land the best window contractor.
1. Check Their Reputation
While hiring someone with experience helps, it's more effective when you couple it with checking their reputation. Please note that even people in the industry for a long time may offer inefficient solutions like poor customer service. Therefore, go a step further and look into their reputation.
What are the locals saying about the different window contractors around? If the companies are many, which ones are being used the most? The most frequented companies are likely to be reliable. If your neighbor has had their windows repaired or newly installed, find out who they worked with and how they found their services. It's one of the most efficient ways to research your contractor's reputation. People with no affiliation with the company are likely to give unbiased opinions.
You can also rely on online reviews or ratings from customers who've tried these services. There are also blogs and videos that review window installers. Find them and pick from one of the recommended companies.
2. Consider Their Level Of Experience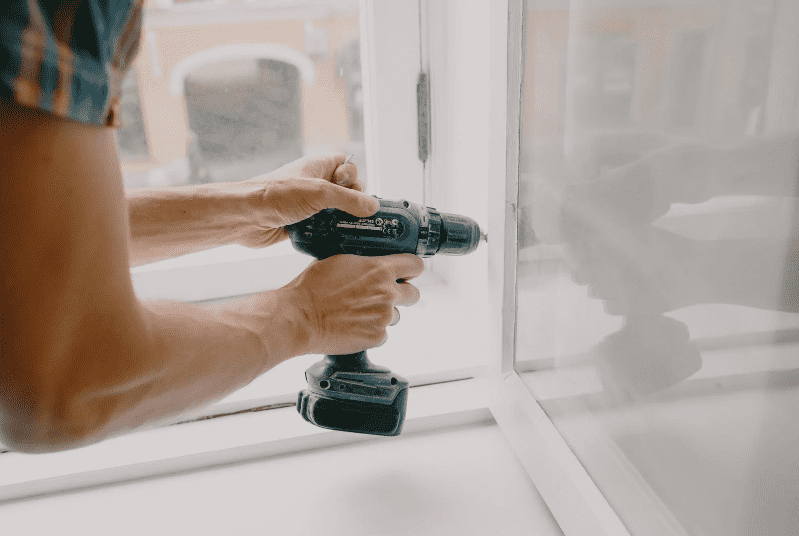 The second thing you want to look into is the contractor's level of expertise in this industry. Skilled professionals like these window Centreville contractors can help ensure your project is completed on time and within budget.
Using their wealth of knowledge, they can also advise on what type of windows best suit your property. In addition, they're familiar with local building codes and any special requirements and optimizations. It means that they only use the types or styles of windows that meet building regulations during installation or repair jobs. Most also have a network of reliable suppliers who can provide quality materials at competitive prices, keeping costs low. It assures quality results within your budget.
One of the ways to tell an expert apart from an amateur is their experience level. Window contractors who have been in the game longer are likely specialists. They not only have book knowledge, but they also have real-life experience in installing and repairing windows.
3. Go For The Highest Quality Materials
The materials you'll use for your windows also have to be part of your decision–making process. The right ones make all the difference in the quality of your windows as they last longer. They also significantly impact your energy bills because different materials offer different insulation.
Window frames can be made from wood, fiberglass, metal, or vinyl. The windows glass can also either be single, double, or triple-paned. The triple-paned windows offer better insulation to keep the house warmer during winter and to keep the warmth out during summer. It helps with energy efficiency.
When deciding on a contractor for window installation, ask about the materials they'll use and why they recommend them. You want to go for windows with a high R-Value. R-value is the ability of the windows to prevent heat transfer to keep the house comfortable. A good window should keep temperatures inside when cold and extremely high temperatures outside when hot. The U-value, on the other hand, shows the window's ability to insulate. The lower the number, the better the insulation. U-value ranges from 20 to 1.20.
Please make sure the window experts that they're knowledgeable about different types of window construction materials to help you make an informed decision about which type will work best for you.
4. Choose One With Competitive Pricing
Price is another crucial factor to consider. Ask potential window contractors for an itemized estimate that includes all labor costs and materials. The cost significantly varies depending on the type and size of windows you require.
However, when considering it, remember that you get what you pay for. A cheaper option may look better initially but could end up denting your pockets with regular repairs and poor insulation, which means costly energy bills. Therefore, ensure you get value by paying more for a quality installation.
5. Ensure They Are Insured And Licensed
Your window contractor must also have insurance coverage and proper licensing. They should provide proof of both. Insurance coverage will protect you from liability should any damage to your windows or property happen during the repair or installation process. The contractor company should be able to offset the cost of the damage.
Furthermore, check with local regulations to see whether the contractor is licensed. You'll also need to ensure that their license is current and relevant for the type of work they're performing.
6. Consider The Warranties They Offer
As you search for the best window contractor, remember to find out everything about their warranties. Most reliable window installers will offer a warranty on their work and materials used in the installation process. Sometimes, manufacturers may also provide a warranty for the windows. Depending on the product, warranties can last up to 10-15 years.
Warranties cover any issues that arise during installation or shortly after completion. Knowing you're getting extended protection with your purchase can provide peace of mind. To be safe, ensure you understand what your warranty covers before signing up. This way, you know where you stand if anything goes wrong further down the line.
7. Ask Relevant Questions
You want to ask all relevant questions before hiring. Ask how long the project may take to completions. Enquire about any additional fees needed. You also want to express your needs at this stage. Let the contractor know your time frame, budget, and ideations. Discuss whether the two parties can agree on time and budget matters.
Do this with the list of window contractors you have since narrowed down and settle on the one that best suits your needs. Asking questions will ensure everyone is on the same page and minimize unwanted issues during or after the completion of your project.
Summary
Choosing the right window contractor is essential in executing efficient and cost-effective renovation or new projects. Also, since windows are a visible and essential part of a home, select only contractors that can deliver the best results. Considering the factors above will help you find the best-suited professional window installer for your project.