A functional and spacious deck can make any outdoor living space more beautiful. The home will also be viewed more elegantly from the outside. 
A beautiful deck can make for a great place to relax and have fun and be very inviting for guests and visitors. These can extend the living area of your house and serve as a great place where you can have many happy memories with your loved ones. Know about the advantages of a few of the different types of decking materials.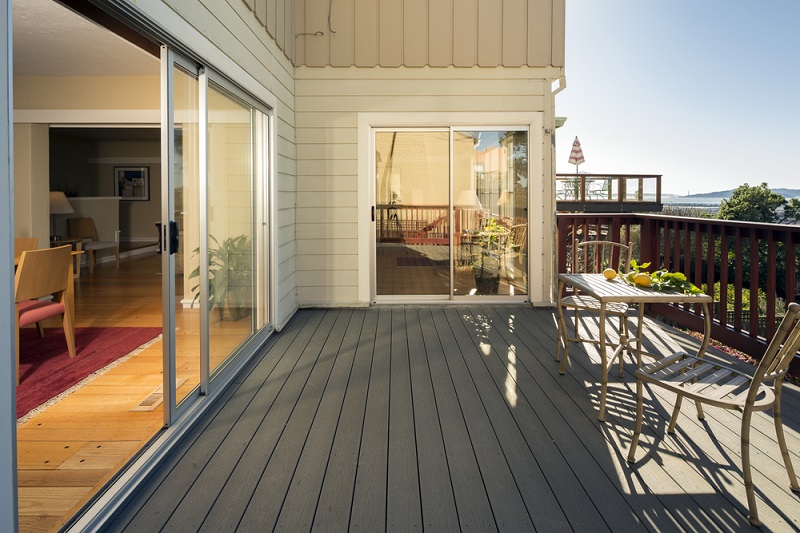 Pressure-Treated Wood:
It is the most famous option and is used on around 75% of every new deck. This kind of wood is treated chemically to withstand insects, mold, and rot. Also, it is lower in price, with a per-square-foot cost ranging between $1.50 and $2.50. Naturally, many people opt for this decking material. It can be fastened easily and is available almost everywhere.
Tropical hardwood:
You can find this kind of material almost everywhere – such as:
This is a luxurious option and is durable, hard, and grainy in form. Also, these can resist insects, rotting, and other issues naturally. All these make it one of the best materials to be used for the construction of decks.
Pressure-treated wood will withstand the harshest outdoor elements while maintaining its natural appearance. However, you must note that this material requires regular maintenance, such as staining and sealing. Also, suppose you're looking at a sustainable option. In that case, you might want to reconsider because the chemicals used in the treatment process may not suit one's health and the environment.
Concrete:
Concrete is the most strong and cheapest option for decking builders. It is modern, practical, and versatile in form, and when designed well, can be quite a smart option. It can be cleaned with a lot of ease and is a very good option as a decking material.
Many might think they have limitations with concrete in terms of style, but today there's concrete that you can stamp, stain or polish to create a rich and natural-looking color. You can have a smooth and glossy finish or a textured, patterned surface. 
Redwood:
This is one more natural, nice option for building decks. Quite a few of its properties are the same as that of cedarwood. It stands out for its beautiful color, strong and lightweight finish as well as natural tannins. It is not readily available and costs more, but the strong points make the expenses justifiable.
Composites:
Composites are mainly recycled plastics and wood fibers and are one of the fastest-growing options for decking. These are not created artificially and do not splinter or warp or get affected by insects or rot. Naturally, these stand as a fantastic, long-lasting option. You do not have to care much for maintaining this kind of material.
What's excellent about composite decking is that you can customize it to fit your style and taste. It can be treated with a variety of colors. And if you use your deck to entertain guests frequently, you don't have to worry because it's highly resistant to wear and tear. It won't quickly fade or stain and is also resistant to scratching. 
Bluestone:
It is organic in form, rich in color, and can easily gel well with classic architecture. When wet, these can make fantastic non-slip surfaces. This kind of deck is especially ideal for backyards with swimming pools or in rainy areas.
Even if this type of material is more expensive than others, its beauty, durability, and versatility can make up for the cost. In addition, you should also factor in the installation cost since it requires sealing to prevent discoloration.
Cedar:
Redwood and cedar decks are loved by many purists, especially due to their rich and gorgeous color. Cedarwood can be found all through the US and boasts of a beautiful natural hue. This is strong but light in weight and is perfect for all those areas where the weather is harsh. These have naturally occurring oils and tannins and stand as insect and rot-resistant as a result. However, these also need to be treated with sealer and stain to prevent splinters or cracks.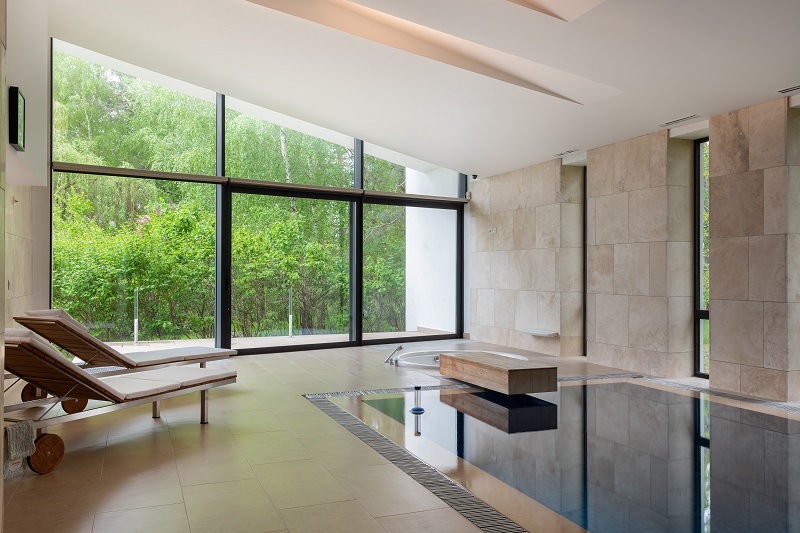 Aluminum:
These are in existence, although seen less commonly. Aluminum decking can be excellent in many ways. These do not crack, rot, splinter, warp, or rust, and can resist mold and inclement weather quite well. There is no need for you to get worried about an infestation of insects, as these are very easy to care for and do not get blistered or peeled – ever. Aluminum is also 2 to 3 times stronger and 3 to 4 times lighter than:
Plastic lumber
Composite and
Wood
Grass:
This is colorful, organic, relaxing, and contemporary in form. A grassy deck can be installed at much lower costs than other types of decking materials. For per square foot, you have to spend 8 – 30 cents only.
Conclusion:
Decking is often higher from the ground and usually connects one building to the other. Decking also acts as an alternative to stone-made patios. So when choosing the perfect decking for your place, you need to look at the different material options you get in this category to make an informed choice
We believe this detailed article has helped you recognize the benefits of decking. Upon using them, you can expect the enduring beauty of the color-rich boards. To meet your desires and get the optimum results in decking, you can hire experts for the construction of decking who can look upon the factors of your desired functionality and monetary budget.
5 Decking Ideas For Your Home: