Concrete car parks provide the users with superior performance which you cannot get from other type of pavements.
Both heavy delivery vehicles as well as light delivery vehicles are given access to concrete car parks.
Concrete car parks form a hard surface that protects the soil underneath from loads of high design.
Provide high stiffness which car pavements made up of asphalt cannot provide.
Chances of settlement are minimized in a concrete car park as the load coming over a pavement made of concrete is equally distributed over a large area of subgrade.
Concrete car parking slots can be of variable sizes depending on what type of cars you want to park and how many cars would be parked in a particular concrete car park. For large shopping malls the concrete car park is of large area whereas for housing projects it is much smaller.
Not easily deformed.
Require minimum maintenance as compared to the other types of car parking pavements.
Can be installed easily.
Possess strength for a long term.
Durable.
Though they have flat slopes, concrete car parks have good drainage facility.
You can incorporate both traffic lane and parking- stall in a concrete car park.
Oil and petroleum often leak from vehicles. Concrete car parks are less affected by such spills.
Even when the load is heavy, car parks are very less susceptible to pot holes and also to rutting.
Any color can be given to a car park.
They are heated up very less.
Less toxic.
Concrete car parks can be made eco-friendly and economic if they are constructed using recycled materials like recycled aggregates of concrete and slag.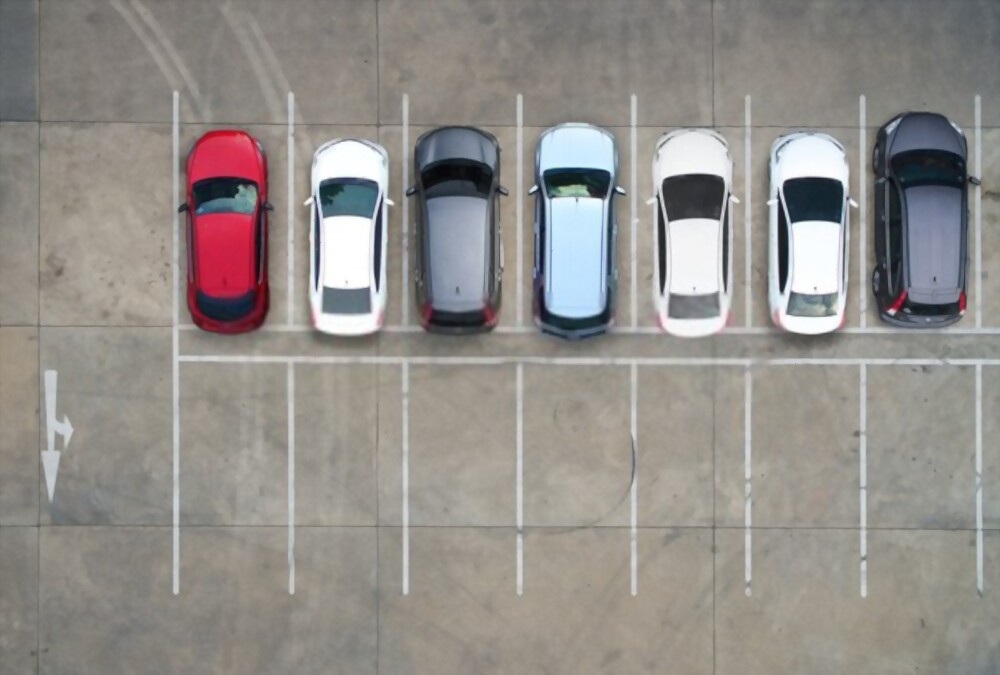 What are the 7 basic steps for the construction of concrete car parks?
Preparation of the subgrade is the foremost step.
Prepare the construction layout of the concrete car park.
Gather the equipment needed for constructing the pavement.
Place and finish the construction.
Preserve the concrete pavement.
Connect the concrete pavement for car parking
Mark the concrete car park with the color of your choice.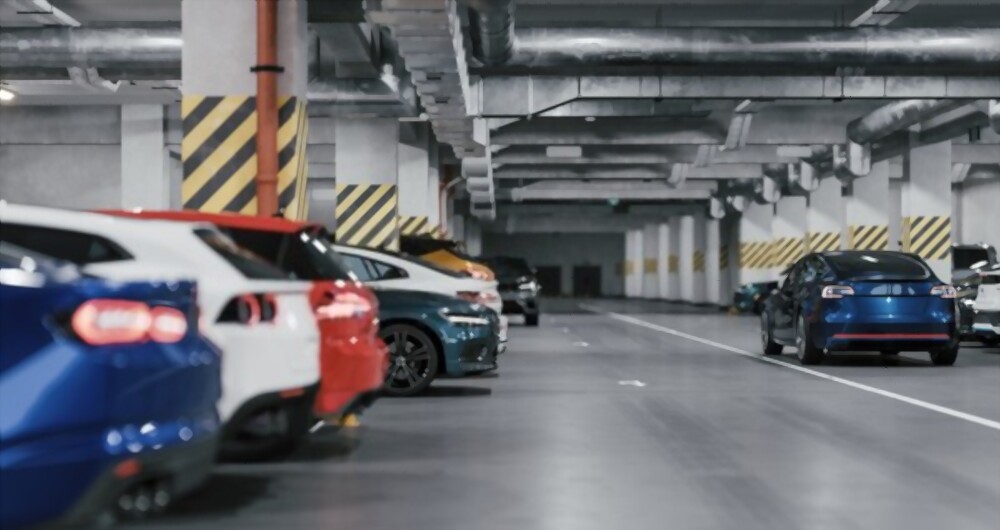 6 specifications that a concrete car park must have:
A car park must have slabs and joints. Concretes having subparts like slabs and joints are always better than a single massive chunk of land.
Light poles must be there in a concrete park which would allow seeing through in dark nights.
Having an effective drainage system is the most important thing of a car park so that it doesn't get flooded during rainy season.
Concrete car parks must be built on soil base. For a better strength labeled ground soil can be used in place of normal soil base.
For lighter vehicles the thickness of the car park should be 4 inches. For heavier vehicles thickness should be 5 to 6 inches which is applicable for large trucks and six-seater cars. The thickness is highly dependent on the cars' weight, repetition of load and the number of cars travelling on it in a day.
Entrance of a concrete park must be elevated in a consistent manner. This would prevent the rolling out of the vehicles. Elevation of a concrete car park should never be more than 8%.
 So, considering the benefits of concrete car parks go for one to have a hassle-free and quality parking experience.