Creations by Kara is a home decor, recipe, craft, and DIY blog that is created by Kara. She inspires readers to "create something amazing every day." On the blog, Kara shares her creative ideas, tutorials, and inspiration for various DIY projects related to home decor, seasonal crafts, recipes, and more. If you're interested in learning more about Kara and her inventive website, you've come to the right place. In this article, I will provide you with all the information you need to know about Kara and her website.
Creations by Kara: The Website with All-Things Creative
Kara's creative knack is apparent in all corners of her website, and her commitment to creating quality content has amassed a loyal readership who enjoys waiting to see what she creates next. Whether you're an experienced crafter or just starting out, Kara's online creative world has something for everyone to dabble in.
Kara's creative categories include:
Recipes
Crafts
Home Decor:
DIY Projects
Holiday
Printables
Tips and Tutorials
Under the 'Holidays' category, you can find a range of recipes and décor for key events during the year, like Halloween, Christmas, and Valentine's Day. As the Fourth of July rapidly approaches in 2023, Kara works hard to create countless recipes, printables, and patriotic home decorations to fit the occasion.
Who is Kara?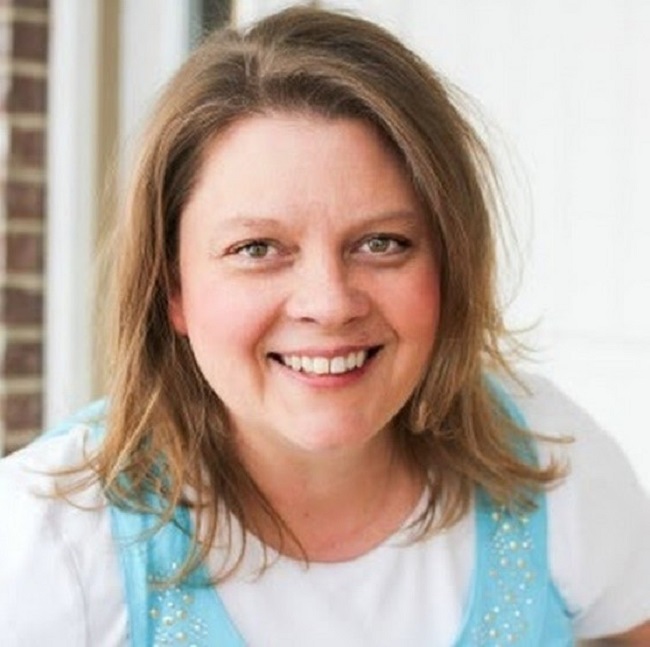 Kara is a master of many trades – a cook, crafter, writer, and photographer who uses her creative passion and skill to offer simple recipes and projects that anyone can try. There's a misconception that people are either born creative, or they are not. But Kara's library of creative projects helps anyone, no matter what skill level, mimic the life of a creative. So, if you're a beginner in the realms of cooking, home décor, DIY, or other creative areas, Kara's guides will be perfect for you.
At the core of this home décor and DIY blog is, of course, Kara herself. Her warm and openhearted personality gleams through her posts, making all visitors feel welcome. In the online world, it's easy to lose real connection as we sit behind our screens and feel comfortable with a sort of inauthentic 'connection' forged by digital pathways. However, Kara makes an effort to cultivate real connections with her online audience. She does her best to actively respond to comments and emails, and talks to her readership with a sense of big sister encouragement.
Kara's Journey
Kara began her blogging career more than fifteen years ago in 2006. Initially, she posted her cooking creations online to provide easy access for friends, family, and neighbours who constantly asked her to reveal her recipes of foodie success.
Shortly after the 2006 recipe blog, Kara opened a second website that focused more on the home décor and DIY projects side of things. After realising that both blogs shared a broader theme in common (they both featured creations by Kara!), she merged the two onto one platform in 2008.
What once started as a small personal hobby soon morphed into a full-time job devoted to creating and sharing innovative projects. Well-known publications, both digital and print, have featured Kara's innovative projects. For instance, her cinnamon crumb dessert pizza was featured in the Buzzfeed article '26 Homemade Pizzas That Are Better Than Delivery'. She has also had several other recipes published in Taste of Home books and magazines.
Kara's Home Décor, Craft, and DIYs
Let's take a further look into one of Kara's creative offerings – home crafts and DIYs.
The content on Creations by Kara covers a broad array of home décor, craft, and DIY tutorials. Whether you've done crafts before or are a complete novice, you're bound to find something inspiring and simple to follow. If you don't need any more home décor lying around your house (yes, it does build up!), you could still benefit from Kara's sections on handmade gifts and jewellery – the perfect way to express your love and gratitude for family and friends on their special day.
The Home Decor section is a gold mine of inspiration for anyone looking to refresh their living space on a budget. One of Kara's popular posts is the Mother's Day Bottle Vases tutorial – a fun and creative way to add a personal touch and some sparkle to a home centrepiece. All you need to create these ornaments are regular bottles and Martha Stewart glitter paint.
Kara's home décor and DIY creations don't stop at vases and ornaments. Here's a list of all the DIY projects you might like to embark on.
Furniture Makeovers
Home Décor
Gifts
Crafts
Seasonal and Holiday Décor
Jewellery
Wedding Ideas
Party Ideas
Wall Art
Organisation
So, if you want to create personalised decorations for your home, Kara could be your creative guru!
Culinary Creativity: Kara's Guides for Baking and Cooking
If DIY craft projects are not your thing, you might like to try one of Kara's simple yet delicious recipes. With Kara's culinary formulae, anyone can easily prepare a delectable meal for any occasion. The recipes cater to a wide range of tastes and occasions with anything from savoury dinners to sweet desserts.
Not sure what you want to cook? Here's a list of cooking categories you might like to explore on Kara's Creations:
Appetizers and snacks
All bread recipes
Breakfast
Crock pot
Dessert recipes
Drinks
All holiday recipes
Instant pot recipes
All main dish recipes
Low carb recipes
Restaurant recipes
Salads
Side dishes
Soups
The 'non-food' section at the bottom of this list provides recipes for bath bombs, body scrubs and homemade laundry detergent (which are definitely NOT for eating!).
A Thriving Community: Why Kara is Not Like All Creative Bloggers
What makes Kara's platform so special is her commitment to cultivating a sense of community. By taking part in a creative project or following Kara's posts, you will join a friendly and supportive digital group of like-minded people.
Creations by Kara is a pleasant reminder that we can find collaboration and community in online spaces. Kara has been vastly successful in recipe and tutorial creation, but also in cultivating community. People from all walks of life, and of all different skill sets and passions, have found enjoyment and social connection on Kara's welcoming platform.
Through the use of interactive comment sections and email replies, Kara promotes feedback exchange and support between herself and her readership. She also encourages people to broadcast their own creations and adaptions of her creative projects, which really empowers that 'do it yourself' mindset. In addition, Kara also distributes a weekly newsletter to her subscribers to keep everyone in the creativity loop.
Your Creative Community Opportunity
So, while you may only want to snag a recipe or DIY project for a one-off spurt of enthusiasm, the digital door is always open for Kara's creative community. If you want to satisfy your creative urge while feeling supported along the way, tune into Kara's creative sphere and get crafting!