When you're shopping for a new home you'll often find that it is more than a little difficult to find something that matches your needs on the market.
That's why so many people turn towards building their own home and with efficient and less expensive processes available today than ever before, more and more people are doing just that.
If you've shopped around for some luxury home floor plans or you've considered building your own home, I have some suggestions for you that might make that process much easier in the long run.
From luxury log home floor plans to luxury modular home floor plans, I'm going to tell you how you can take your dream from drawing board to reality.
Work with an Architect or Design Firm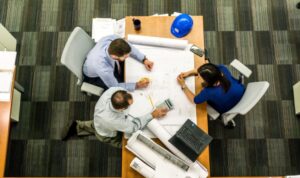 If you're not sure about the whole process or you just want someone to help you along the way, you should consider hiring an architect or design firm to assist you in the final layout and construction of your home. This is especially true if you would like to do something unique or customize a modular plan extensively.
Modular Projects
The future of home construction is in modular design. What this means is that consumers can either buy entire plans and layouts as is, customize them as they like, or mix and match over time. Modular construction takes both an organic and sustainable approach to construction in that it gives owners the customization options they crave, the ability to expand that they need for the future, and the ease and cost optimization of buying something like a car.
Design Your Own Floor Plan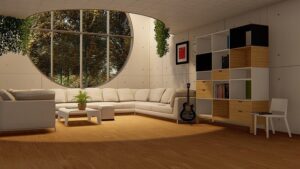 You can work from pre-existing luxury log home floor plans and luxury modular home floor plans or you can customize your own with software or working with an expert. Some companies offer a range of options that consumers can mix and match together while others give the client full control over their vision.
Prefabricated Housing
For the owner that wants customization but is really more focused on the amenities and interior features rather than having a unique appearance to their home, prefabricated housing is one of the most cost-efficient options on the market. This isn't prefabricated housing from the day but rather high-end, modular-style construction that accommodates the needs of the luxury buyer.
A Blend of These Methods
Probably the strongest approach to designing your own luxury home is to use a blend of these methods to achieve the ideal outcome. From enlisting the help of experts to exploring the cost efficiencies of existing plans and modular styles, designing your own luxury home is easier now than it ever was in the past. Don't sacrifice style and customization and don't waste time and money trying to find a house "just right for you" that still needs a lot of work. Jump ahead and save money at the same time with luxury home floor plans customized to your needs.