Flooring remains an integral aspect of any home interior design project. Interestingly, homeowners are now adopting more trendy flooring styles for their homes, and gray wood flooring is one of these. Perhaps you are still undecided about choosing gray wood flooring over other options out there? Or, are you simply interested in knowing more about gray wood flooring before going ahead with your home project? You will find answers here.
This article discusses all you need to know about using gray wood flooring.
Gray Wood Flooring
Oak, maple, or cherry trees are the primary sources of the planks used in making wood flooring. This type of flooring comes in different colors and finishes, including gray, whitewashed colors, wire-brushed, and natural finishes. They are collectively well-known for their natural beauty and warmth. What's more? Installing wood flooring gives your home a touch of elegance and class.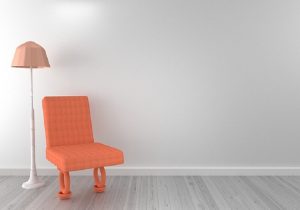 Speaking specifically of gray wood flooring, it is one of the trendiest hardwood floors you can consider at the moment. Because of its neutral shade, gray flooring gives you endless possibilities for interior decorations. The uniqueness of the style also means you can easily pair it with diverse colors, depending on your creative preferences. 
Before You Choose a Gray Wood Flooring
If you are on the verge of choosing gray wood flooring for your next home interior décor project, then there are some essential things you should know:
What are your color options?
Dark gray wood flooring is primarily known to give your space a more serene and stylish look. It is important to note that darker tones make your room appear smaller. However, pairing them with light wall colors can minimize the shrinking effect. You can also use different gray undertones for your wood flooring to give your home a unique feel. Remember, the goal is to opt for complementary colors rather than identical tones; identical colors can make your home look dull and flat.
What is your type of lifestyle?
It is best to always consider your lifestyle before choosing your wood flooring. People that clean often may opt for light gray flooring, while darker tones are more suitable for homes with pets, large families, and high traffic. Fortunately, gray wood floors are not only trendy and modern, but they are also functional. The flooring, especially the dark shade, is resistant to wear and tear.
Do you prioritize your home's resell value?
Whether you are installing new floors or remodeling existing ones, one of the goals of any home interior décor project is to improve the resell value of such property. Adopting gray flooring can help you achieve this goal. 
Suitable for both minimalist and non-minimalist settings, gray wood flooring is simple enough to preserve your space's serenity yet sophisticated enough to give your space a brand new luxurious and intentional look.
Because hardwood floors are one of the best home improvements to make for getting a good return on your investment, you can rest assured that your home's resell value will get even higher by installing wood flooring.
What is your home's current subfloor?
The subfloor type you currently have in your home also affects your decision to go for wood flooring or not. You can install gray wood tile flooring on almost all hard surfaces, including plywood, concrete, marble, vinyl, ceramic, and even old hardwood flooring. Not installing a new subfloor can help you save more on your floor installation project.
What are your lighting preferences?
Light gray wood flooring especially has the effect of making your room look brighter and better, while dark gray wood flooring can be perfect if you want rooms that are minimally lit. Likewise, gray flooring can make a small space look and feel even more spacious.
In Conclusion
Hardwood flooring generally has a natural beauty that will add a very warm feeling to any room or space. Whether you are building a new home or changing old carpeting without a hardwood floor beneath, you should strongly consider installing wood flooring.
Gray wood flooring is a popular variation of hardwood flooring. It is not only durable, but it is also water-resistant and built to stand the test of time. In addition, it offers you a wide range of options to choose from, including lighter and darker shades, as well as gray wood vinyl flooring, and gray wood tile flooring.
Finally, in addition to improving your home's overall appearance, gray wood flooring is one of the easiest ways to add resale value to your home. Feel free to check out top gray wood flooring ideas online to get started.