Nowadays, Acoustic ceiling tiles are gaining huge popularity, and you can find such tiles in different places such as schools, businesses, and even in homes. When planning to reduce the height of your room, the acoustic tiles are the best options to choose. The reason is that these tiles are quite affordable in price. Apart from that, these tiles can keep your rooms noise free and you can stay in peace.

These tiles are used on the ceiling in the basement by many homeowners. These tiles can hide the heating and cooling ducts quite amazingly without any problem. You won't be able to see the ugly wires and pipes on the ceiling anymore. A stick build grid system is used to install a suspended ceiling using acoustic ceiling tiles. These ceilings are also called the lay-in ceiling and are popular for their versatility, durability, and cost-effectiveness.
Advantages Of Acoustic Ceiling Tiles
Following are some of the benefits of acoustic tiles for your ceiling.
You can install such acoustic tiles on your existing home and you do not need to spend a lot for renovating your home. These tiles are available in various designs and patterns, and you can choose the best one for your rooms. Make sure, you must seal your roof or ceiling properly and you can hire a professional installation service for the same.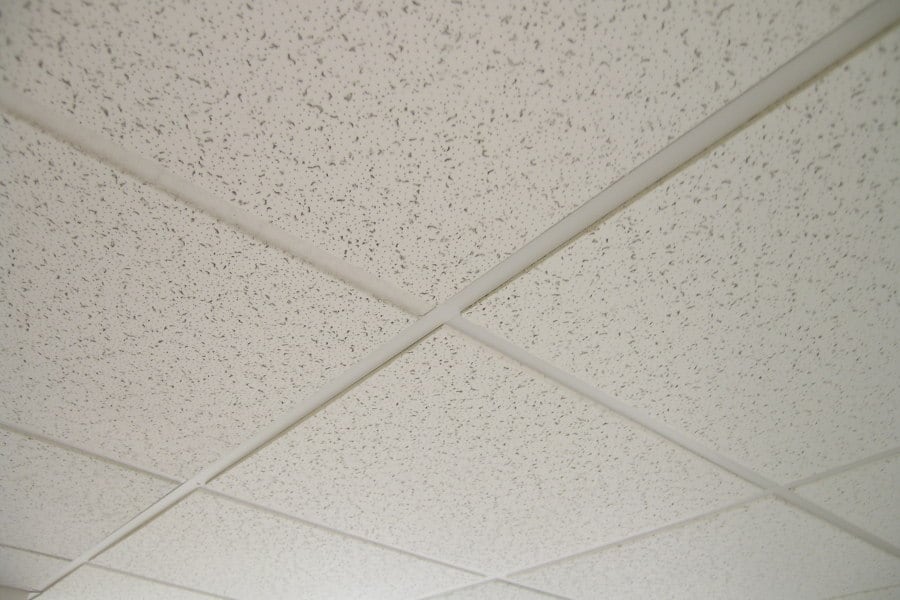 • Acoustic tiles are available in a variety of textures and designs. This makes it easy for you to choose the one that meets your taste and also the style that you have chosen for your property. These tiles can effectively reduce the noise as they are made using mineral fiber. You can use these tiles to prevent echoes and build sound proof room as the tiles can absorb sound quite efficiently. Design these with hardwood and install them in your house. The sound will eventually bounce from wall to ceiling to the wall. If your budget is high, you can always opt for fiberglass without any second thought and you can make your rooms soundproof with these tiles.
• The acoustic ceiling has the feature of highly reflective. These can reflect light from one end to another and will evenly distribute light in the room. One can choose the panel depending on the fire resistance, reflection, and resistance to humidity in your mind. During daylight, your entire room will be lit up and you can save a lot on power consumption bills.
• The acoustic ceilings are quite flexible. This is the reason why one can install them in any room they want. Change the tiles whenever you want without any trouble.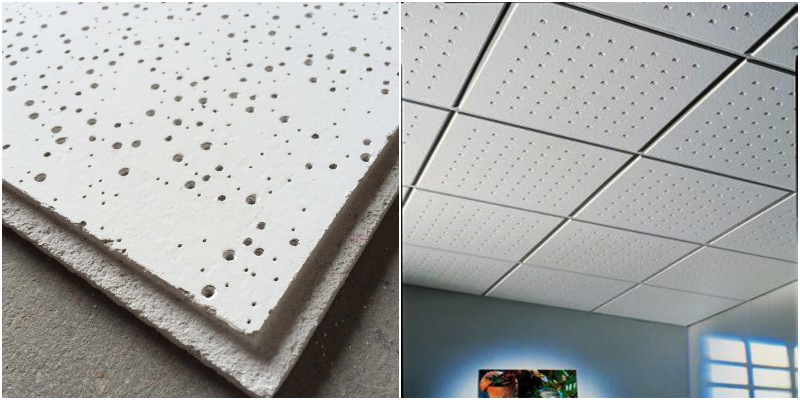 How To Choose the Acoustic Ceiling Tiles?
To evaluate acoustic ceiling performance, one has to refer to the two most important ratings. They are the Ceiling Attenuation Class and the Noise Reduction Coefficient. The Noise Reduction Coefficient gives you an idea about the amount of noise your ceiling can absorb. This is important if you want a sound-free room. The Ceiling Attenuation Class provides you with a general idea about the ceiling as an obstruction to the sound transmission through the air.
Choose the acoustic ceiling you want from the types of designs and patterns available. You can use the online platform to make a better search for options.
You need to refer to two general ratings when you wish to evaluate the performance of the acoustic ceilings.
Make your choice precise and clear by looking for a company that provides customers with quality acoustic ceiling tiles. You can search them online and check their reviews to choose the best one.