Moving into a new house comes with a lot of excitement as well as a fair amount of stress. The process requires a lot of organization, physical work, and emotional havoc.
To leave behind a place you've called home and begin a brand-new chapter in your life can feel daunting, sad, happy, and, really, all of the feelings all at once.
To move as promptly and easily as possible, it's critical to plan accordingly and make the right choices when it comes to the moving process itself—at the end of it all, the main goal is to have all your belongings in one place, in one piece, in the right spot, and within the right timeframe.
Check out these tips below that will help you do precisely that.
1. Find the Right Moving Containers
Did you know that shipping containers make excellent moving and storage devices? Using a container for moving house can not only save you money in the long-run, but it will also provide ample space for your personal items, big and small.
Shipping containers have been designed to transport goods across international distance via boat, train, and vehicle, so they're built to withstand extreme weather and can hold heavy loads.
With shipping a container, you can fit objects as big as your car or as small as a book, and all of it will show up safely and damage-free.
They're also portable, which means you can hitch your container to your vehicle and travel with it easily, as opposed to trusting a moving company to move your belongings without you there.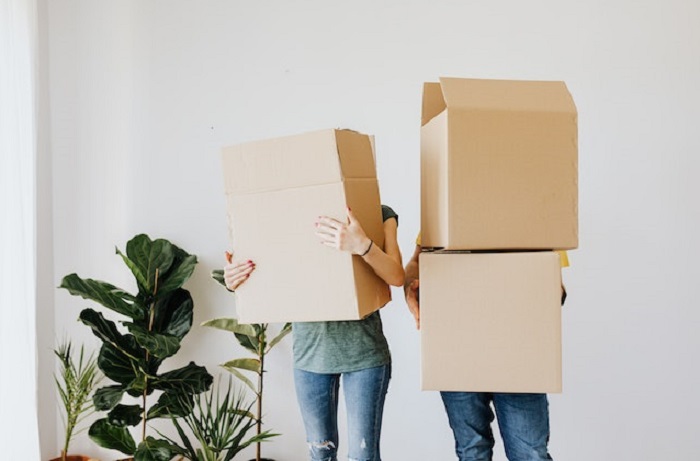 2. Plan Ahead
It can't be overstated how important it is to plan every little detail far in advance of the moving date. For example, if you are moving for December first, start packing at least two months before the move-in date.
Sometimes it's a good idea to create a calendar and spreadsheet containing the tasks you'll need to accomplish. Order your shipping container right away so you can start moving items into it, and by packing things in there early, you'll know if you need another container to fit all your stuff.
3. Purge
One way to lighten the load of bags and boxes is to get rid of things you no longer need. Consider a moving or yard sale and try selling old items online.
It can be challenging to part with certain belongings, but you'll be surprised at how liberating it is to move with less weight and baggage.
Plus, you can earn some extra cash that could help compensate for some of the moving costs.
4. Take Multiple Trips
If possible, try not to move everything in one go because this can cause excessive anxiety on you and your family. Attempting to move your entire life in one day can lead to a disappointing and stressful time.
Of course, sometimes you can't avoid moving in one day, but if you can avoid it, consider moving things piecemeal and unload items within a few days, even weeks.
The best piece of advice for moving is to take many deep breaths. By planning ahead, finding the best moving and storage solutions, lightening your load, and taking your time, you'll soon be sitting in your new home, relaxed and ready for this next life adventure.