Real Estate is known to be a good investment. Most people think that it requires a great amount of capital. That's not always the case.
Working online is another money-making avenue. Usually, people think they can earn more online than in real estate. Perhaps doing either of the two is difficult if you do not know what you are doing.
Do you want to make good money? Here are the 5 best ways for you to generate an income in real estate.
What You Don't Need
Credit
Starting real estate doesn't require you to take credit. Don't rely on it. There are successful real estate investors who started with no credit or poor credit.
Huge Capital
One is not required to prepare capital beyond a few hundred dollars to make money in real estate. This means that you have to go for lower-priced homes or distressed properties. There will be hard-money lenders who can help you push in making deals.
Major Assets
Lastly, people misunderstand putting up major assets in securing a piece of property. It's not a prerequisite but you need to study how creative financing works. This is one of the reasons why people instantly stop in order to get started.
Read More: Real Estate Photo Editing Industry Trends
Residential Rentals
A shelter is always a person's need. There's always a need for a house to live in. You can earn money in real estate by leveraging long-term buy-and-hold residential rentals.
Keep three principles in mind. It's location, location, and location. You will need due diligence to source out properties in having these principles.
Location is everything when it comes to real estate. It's the factor tenants consider aside from their budget. Remember that wherever your real estate is situated, it will increase the asset value over time.
Look for the best location when considering long-term residential rentals. The better the location, the more attractive it will be to the tenants. Even a run-down home in a great location is still appealing and salable.
Long-term residential rentals use a more traditional way of making money in the real estate industry. Buy a property with some cash as a down payment and hold it for the long term.
It depends on your current situation. There are properties sold at a very low price. Some go to a point that you're no longer required to give a down payment especially if it's a pre-existing, income-generating property.
It's a great investment having a positive cash flow. However, it's hard to find unless the owner themselves are unloading for personal reasons such as divorce. There are owners who also need a cash-on-hand to liquidate things.
Vacation Rentals
The second way to earn good money is to invest in vacation rentals. If you're situated in a high-traffic tourist spot like beaches, feel free to put up a short-term vacation rental space for tourists or locals. It's a good side hustle, especially during summer.
If you do not own space near the tourist spots, you can still earn from it. Leverage by building relationships with the owners who have a house near the tourist attraction. Convince them of the business idea that you have.
The best part of vacation rentals is not having to own properties. This is what successful property management companies did. They do not own the properties but they provide a high-end customer experience for a molecular sieve manufacturer on vacation.
You May Also Like: How to Choose a Really Good Real Estate Agency
Short Sales
In some cases, the homeowner is behind in his mortgage but the property isn't foreclosed yet. Short sales occur during this time and you can both agree for the property to be sold for less than the amount of the existing mortgages.
However, this is very tricky like the default-type auctions. It requires you to prepare outright cash. Short sales are better than auctions because you can see the house or site during the whole process.
Home-renovation Flips
The fix-and-flip market is booming. Thanks to the famous home renovation shows! It's experiencing a massive explosion in the renovation market.
Testing this water can be tricky at the start. You need the proper knowledge or you will fail if done wrong. It's like understanding the use of a concentric butterfly valve in a home renovation.
Matt Larson is famous for home renovation flips. He has flipped more than 2,000 homes in Iowa and Illinois. Over time, he has learned what to look for and not to look for when flipping a home renovation.
His tip for everyone is to start with flipping the ugliest houses in the nicest neighborhoods. There you will find the real value. It's hard if you're not well-networked with the agents.
Always make the best out of it. If people will understand the after-repair value, you'd definitely become a star.
Commercial Real Estate
A better investment comes with higher capital. You'll see better opportunities if you have a good amount of capital. Commercial real estate developers improve or develop areas to increase their net incomes.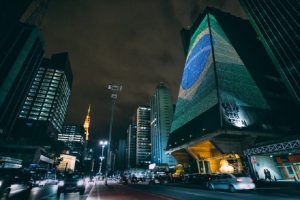 They do not work on their own. Instead, they consult with the experts.
Companies that offer a wholesale paper food tray continuously need a physical location for their businesses. They need to secure office space for their customers to visit. You can start your own small commercial real estate and eventually invest in malls or large-scale buildings.
Conclusion
As you can see, diving into real estate is really a nice thing if you want to grow your money passively.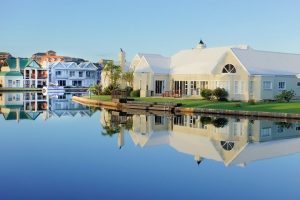 However, you need to have enough financial capital to take on developed and nice real estate properties. Nonetheless, it might be hard at first, but you can eventually reap its full potential once you get past the early stages.